CORSA Single Rear Exit Cat-Back Exhaust System with 4.0" Tip Sport Sound Level
Part Number:
CP14185
$1,266.99
Product availability:
Call Sales @260-724-2552
Free Shipping:
No
Shipping Weight:
46.00 pounds

Product Details
---
Owners of the 2004 GTO can now attain that muscle car era sound while enhancing the performance of their Goat with an exhaust system from CORSA. Utilizing patented* Reflective Sound Cancellation (RSC) technology, the CORSA exhaust delivers a full-bodied aggressive sound during hard acceleration and a quiet resonance-free note at cruising speeds an ideal complement for the GTO's 350 horsepower, V-8 engine.
CORSA offers two GTO exhaust designs; the RSC Sport, for drivers wanting a more aggressive, throaty exhaust tone, and the RSC Touring, producing a distinctive, strong sound. A choice of the 4-inch Pro-Series tip or the CORSA GTO Oval tip (both doublewalled stainless steel construction) are available for either system. Crafted in the U.S.A. from 3-inch 304L stainless steel, CORSA Performance Pontiac GTO exhaust systems are lighter than stock and guaranteed for original ownership of the vehicle.
Straight-through, nonrestrictive design specifically tuned for the Pontiac GTO, increases exhaust flow.
Flow bench-tested 85% gain in exhaust flow vs. stock system.
All 304L stainless steel construction, crafted with pride and precision in the USA.
·34% lighter weight than stock system.
Patented* CORSA Reflective Sound Cancellation™ (RSC™) technology for superior sound.
·Single rear exit with handcrafted single Pro-Series 4.0 tip or Oval GTO tip.
·No welding required; Bolt-on installation.
·Includes hardware and illustrated installation guide.
·50-state emissions legal.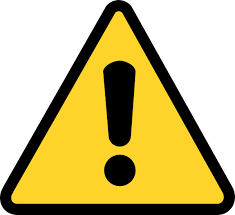 Prop 65 Warning