Alcon Pro-System C8 Corvette Anodized Front OE 19" Wheel Brake System
Part Number:
BRK-200526
Alcon Pro-System Upgrades Require Professional Installation
for MORE Information!
Product availability:
Call Sales @260-724-2552

Product Details
---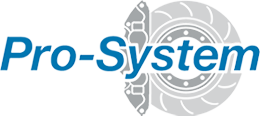 The Alcon Pro-System C8 Corvette Anodized Front Wheel Brake System for factory OE 19" wheels provide an ultra high performance brake upgrade designed to enhance the braking capabilities for very high performance and top level pro racing in your C8 Corvette. Alcon started with supplying brakes to IndyCar builders in the mid-1980s and quickly expanded to become a leading supplier to top level race teams in IMSA, Tran-Am and NASCAR.
Alcon Pro-System C8 Corvette Front Brake Systems are ideal for road course, autocross, time attack and speed stop applications.

Alcon Pro-System C8 Corvette Anodized Front OE 19" Wheel Brake System Key Features & Benefits
Pro-System Rotors, Hats & Hardware – Made in USA



Larger Diameter Rotors For Increased Brake Torque
Increased Pad Area for Reduced Work Rate
High Friction Pads for Increased Stopping Power
Light Weight Materials For 7.6lb Weight Saving Compared to Z51 Brakes
Utilizes OE Park Brake
All Pro-System Rotors are Machined from Specially Formulated Grey Cast Iron Providing the Best in Thermal Stability, Friction Coefficient and Heat Transfer Characteristics
Dyno-Bedded Rotors and Pads
Precision Machined and Anodized Aluminum Hats and Brackets
Fully Floating Rotor Attachment with Anti-Rattle Clips
Utilizes Stock Park Brake
All Kits are Supplied with High Performance Brake Pads
Alcon Anodized Front
370x32mm
Wheel Calipers
2 Piece Forged Aluminum Calipers Used in Top Level Pro Racing
Aerospace Grade Aluminum Alloy Provides High Strength and Light Weight
Stainless Steel 6 Piston Anodized
High Temperature Seals
Dirt Seals Included

Piston Diameter Optimized for use with Stock Master Cylinder, Booster and ABS
Fully Compatible with Aftermarket ABS Systems
Staggered Piston Diameters Reduce Pad Taper
Bolted Pad Retainer to Increase Stiffness
Quick Change Pads Without Removing Caliper
Pro-System - B1 Street & Track Use
FITMENT |
2020+ C8 Chevrolet Corvette with 19" OE Wheels
ALCON PART NUMBER |
BRK.200526 and BRK.200526.H163