Lingenfelter NOSTRUM GM GEN V Corvette, Camaro, CTS-V, Truck & SUV Stage 1 Fuel Injectors
Part Number:
L730140023
$2,489.00
Product availability:
Call Sales @260-724-2552

Product Details
---
Lingenfelter NOSTRUM GM GEN V Corvette, Camaro, CTS-V, Truck & SUV Stage 1 Fuel Injectors are plug and play and flow 25% more than the LT4 injectors, enough fuel to support 1200 wheel horsepower on gasoline or around 900 wheel horsepower on E85, all without methanol or port injection!
The Lingenfelter NOSTRUM GM GEN V Corvette, Camaro, CTS-V, Truck & SUV Stage 1 DI Fuel Injectors have an OEM equivalent spray pattern and are fully controllable with the factory engine management. Each injector is individually tested for flow at operating pressures and dynamically batched into sets with very little variance to ensure the best possible experience!
Nostrum High Performance backs every part with a limited lifetime warranty. The Lingenfelter NOSTRUM GM GEN V Stage 1 Fuel Injectors come complete with everything you need inside the box, including detailed installation instructions. Tuning guides are also available for your dealer or tuner. Lingenfelter has customer service and calibration engineers on staff to provide you with any support that you may need, from installation to tuning.
IMPORTANCE OF SPRAY PATTERN
While increasing flow rate is critical to making more horsepower, there are other factors to consider when choosing fuel system upgrades. A bigger injector isn't always a better injector! It can flow a large volume of fuel at WOT, but if the spray pattern is poor, you can expect poor idle quality, poor drivability, increased knock propensity, soot, NVH (noise vibration harshness,) and tuning difficulty. Additionally, the wrong spray pattern can result in liquid fuel impinging in the cylinder walls, causing oil dilution, which increases mechanical wear to internal engine components.
Lingenfelter has teamed up with Nostrum because they invested significant time and resources into acquiring the equipment and machinery necessary to deliver an OEM level of quality injectors. The spray patternation and arc flash machines give them an unparalleled look at how an OEM injector is designed and how it operates. Their engineers design and develop injectors to optimally interact with engine air flow inside the combustion chamber to improve fuel evaporation and create a homogenous air-fuel mixture that results in a higher combustion quality. For Lingenfelter, this means that our customers can expect injectors to perform at their absolute best regardless of what you are asking from them, from daily driver duty to setting new quarter mile record times.
Lingenfelter NOSTRUM GM GEN V Stage 1Fuel Injector Package
Set of 8 Flow Match High Flow Stage 1 Fuel Injectors
Replacement OEM Combustion Seal
O-Ring
Clip Kit
Install Guide (Tuning Guide Available)
Data Sheet
Lingenfelter NOSTRUM GM GEN V Stage 1 Fuel Injectors
Direct Replacement Injectors with No Additional Accessories Needed for Install  
OEM Equivalent Spray Pattern 
100% Tested and Batched Sets, Serialized  
+25% More Flow Than A Stock LT4 Injector 
45% More Flow than Stock LT1/L86 Injector
220 Bar Max Recommended Operating Pressure 
Ethanol Compatible 
Easy To Tune   
Tuning Guide and HPTuners (HPT) Calibration Templates Available
Lingenfelter NOSTRUM GM GEN V Corvette, Camaro, CTS-V, Truck & SUV Stage 1 Fuel Injectors
| | |
| --- | --- |
| WHEEL HORSEPOWER POTENTIAL ON GASOLINE | 1200 Wheel Horsepower* |
| WHEEL HORSEPOWER POTENTIAL ON E859 | 900 Wheel Horsepower* |
| TUNING REQUIRED | Yes |
| RECOMMENDED TUNING SUITE | HP Tuners, EFILive |
| FLOW RATE | 22.1 Gram Per Second @ 100 Bar |
| FLOW RATE INCREASE OVER STOCK | 45% Increase Over Stock LT1, 25% Increase Over Stock LT4 |
| MAX OPERATING PRESSURE | 200 Bar / 22 MegaPascal / 3190 Pounds Per Square Inch |
Horsepower and Torque numbers are approximate and can vary significantly depending on numerous factors including what supporting upgrades are done to the vehicle, ambient temperature, elevation, road surface, tire selection & condition, fuel octane and quality, vehicle weight, and more. The advertised numbers herein are based on optimal conditions and utilizing proper supporting modifications. Your results may vary*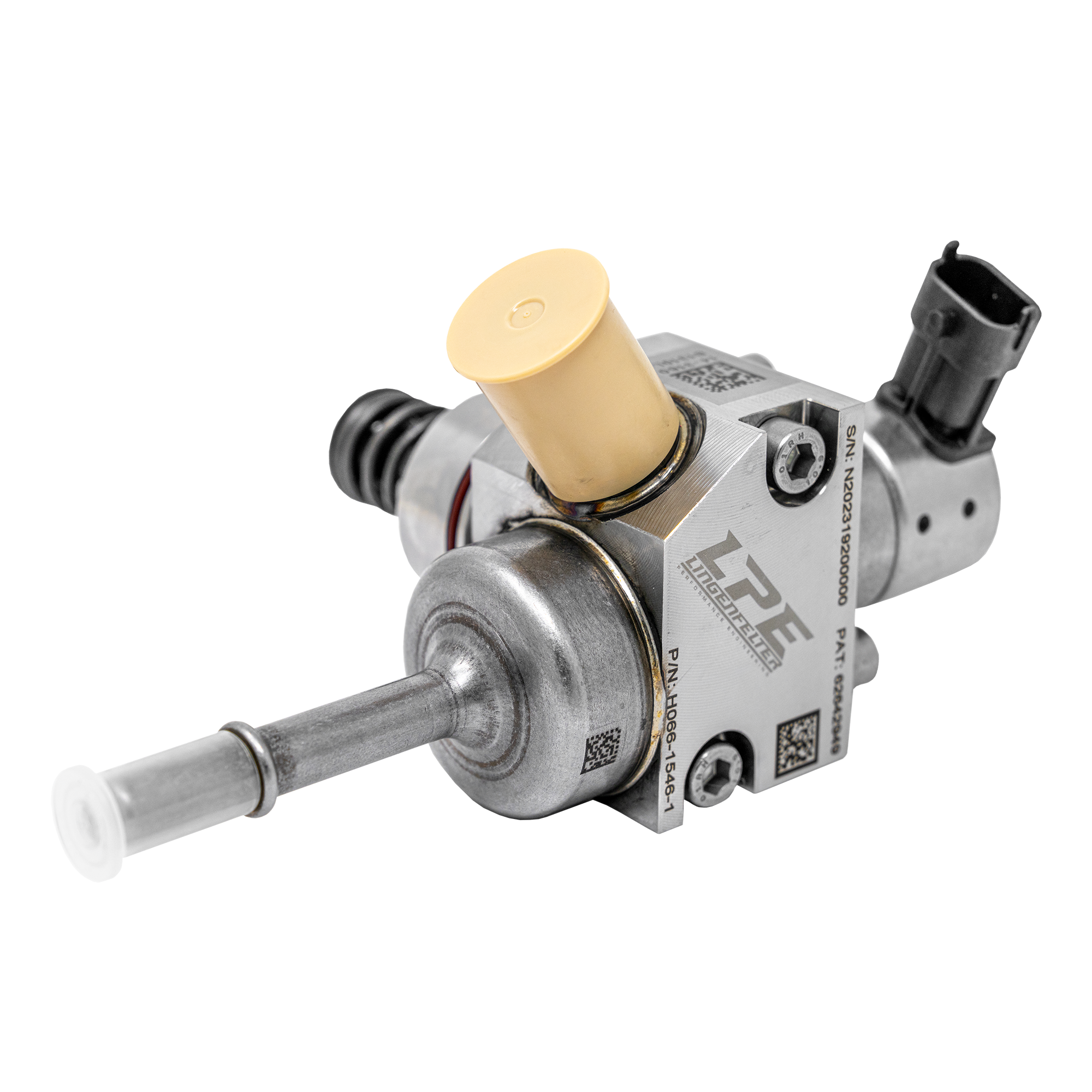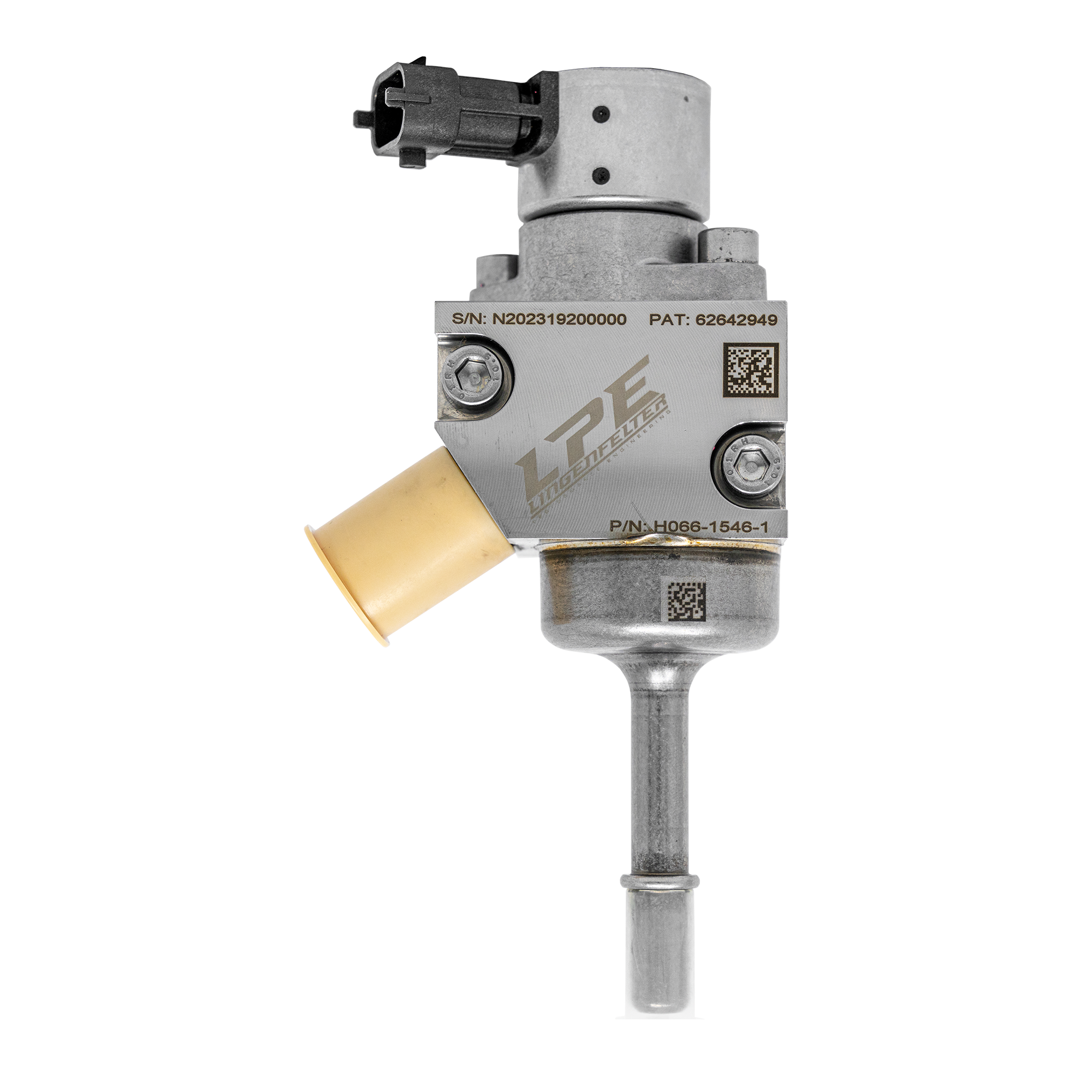 2014-2019 Chevrolet C7 Corvette Including Z06

2014-2023 Chevrolet Silverado/GMC Sierra [2021+ Vehicles Must Confirm Not Using 6mm Stem Injectors]
2014-2023 Chevrolet Tahoe/Suburban & Cadillac Escalade [2021+ Vehicles Must Confirm Not Using 6mm Stem Injectors]
2016-2022 Chevrolet Camaro SS
2017-2023 Chevrolet Camaro ZL1
2016-2019 Cadillac CTS-V
View Instructions