CORSA Silverado/GMC Sierra 1500 Dual Rear Exit Cat-Back Exhaust 2014-2019
Part Number:
CP14869BLK
Email Sales@Lingenfelter.com for MORE Info or to Schedule an Install
Product availability:
Call Sales @260-724-2552
Shipping Weight:
63.00 pounds

Product Details
---
All CORSA exhaust systems are constructed from premium stainless steel to deliver lasting performance, sound and appearance. Easy bolt-on installation. No welding needed. All hardware and detailed instructions are included in each kit. Proudly Designed, Engineered & Manufactured in Berea, OH

CORSA branded exhaust systems are backed by a Limited LIFETIME warranty for as long as you own your vehicle with proof of purchase.

NOTE: Every CORSA exhaust system is engineered and designed to match the unique properties of the vehicle it is designed for to deliver perfect fitment and performance. CORSA does not recommend or recognize purchases and installation on unspecified vehicles.
PRODUCT DESCRIPTION
3.0" Cat-Back, Dual Rear Exit with Single 4.0" Polished Pro-Series Tips
SPECIFICATIONS
2014-2018 Chevy Silverado/GMC Sierra 1500 5.3L
Crew Cab, Short Bed & Double Cab, Standard Bed
Sport Sound Level
Dual Rear Exit
3 in. Exhaust Tubing
4 in. Pro-Series Black Tips
SPORT Sound Level
High Performance Sound.
Distinct Rumble at Idle.
Aggressive Sound Through The Gears.
NO DRONE DURING CRUISE.
*Most Popular Sound Level.
TECHNOLOGY
CORSA's Patented RSC Technology is designed for an AGGRESSIVE SOUND under acceleration and DRONE-FREE EXPERIENCE during cruise. Every system is engineered specifically to each vehicle without drone while cruising.
VEHICLE FITMENT
2014-2019c Chevrolet Silverado 1500 5.3L V8 Crew Cab/Short Bed 143.5" Wheelbase
Double Cab/Standard Bed 143.5" Wheelbase
*2019 Classic Only
2014-2019c GMC Sierra 1500 5.3L V8
Crew Cab/Short Bed 143.5" Wheelbase
Double Cab/Standard Bed 143.5" Wheelbase
*2019 Classic (LD) Only
2016-2019c GMC Sierra Denali 1500 5.3L V8
Crew Cab/Short Bed 143.5" Wheelbase
*2019 Classic (LD) Only

Manufacturer's Warranty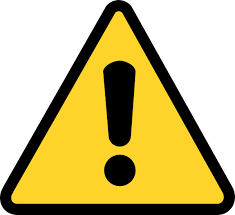 Prop 65 Warning
View Instructions